iMac 2020 is finally released, but not according to the prediction of iMac 2020 users, still possesses a familiar design from the past and still uses Intel instead of ARM as in the recent WWDC event that Apple used to declare.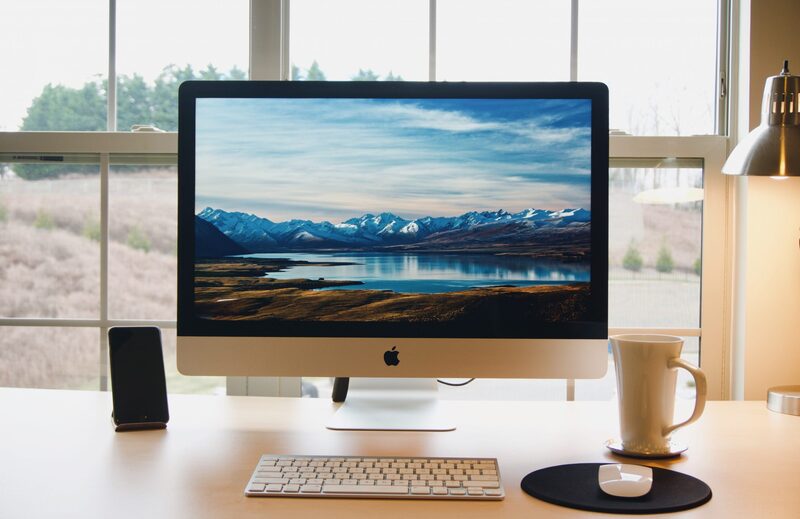 CONFIGURATION OF IMAC 21 INCH 2020 MHK23
iMac 4K 2020 MHK23 is powered by an 8th generation Core I3 quad-core processor with a base speed of 3.6GHz with 6MB L3 cache.
In terms of graphics, iMac 4K 2020 MHK23 models are equipped with Radeon Pro 555X graphics chip with 2GB of GDDR5 memory for the relative power to experience games as well as for image processing, autoCAD rendering at the mechanical level. copy.
RAM
The device is equipped with a basic RAM of 8GB but you can upgrade up to 32GB for this iMac MHK23 version.
The upgrade will be relatively difficult because you will have to separate the screen to be able to lift it, unlike the 27-inch version, which will have a rear RAM compartment.
SSD
In version 2020 this will be the most valuable upgrade. If in the past the power of the iMac was mostly limited to the HDD or Fusion Drive, the speed would not be the best.
Now when iMac 2020 MHK23 will be equipped with a pure 256GB SSD, it will give the fastest speed configured and will give you the best experience.
However, the iMac MHK23 SSD will be soldered on the mainboard and you will not be able to upgrade like the 2019 version after shipped.
ABILITY TO EXPORT ADD EXTERNAL MONITOR

Just like the iMac 2019, the 21-inch MHK23 iMac 4K 2020 can output to screens as follows:
Export an additional 5K (5120 × 2880) 60Hz display via Thunderbolt 3.

Or export 2 more 4K (UDH or Native 4K) at 60Hz refresh rate via thunderbolt 3 ports.
IMAC DESIGN MHK23
Retains the same design that has made a name for the iMac line from the early days with all-in-1 (All-in-1). You get a stunning display, a CPU behind it, and all it takes is a power cord.
SCREEN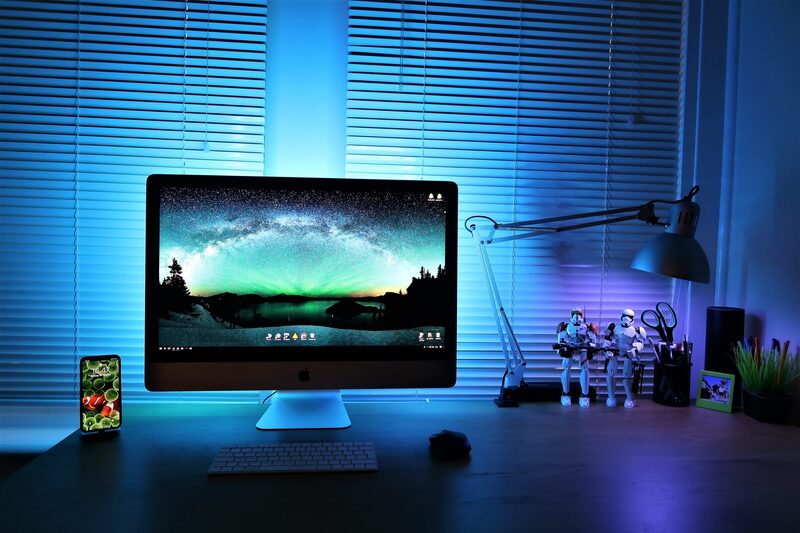 All the iMac 4K 2020 models are equipped with a Retina display with a 4096 x 2304 resolution with 500 nits of brightness and wide color support for vivid colors.
CONNECTION PORT ON MHK23
As an All-in-1, the 21-inch MHK23 iMac 2020 is still fully equipped with the necessary connection ports.

You will still be outfitted
1x 3.5mm jack

SD card slot

4x USB-A

2x USB-C supports Thunderbolt 3

1x Ethernet
All iMac models come equipped with two Thunderbolt 3 ports capable of controlling one 5K external display at 60Hz, two 4K UHD displays at 60Hz, or two 4K displays at 60Hz.
Thunderbolt 3 ports support DisplayPort, Thunderbolt (up to 40Gb / s), USB 3.1 Gen 2 (up to 10Gb / s) and Thunderbolt 2, HDMI, DVI, and VGA using adapters.
CAMERA AND MICROPHONE
The front-facing FaceTime HD camera is available on all iMac models that support 720p video. All models also have built-in stereo speakers and microphones.